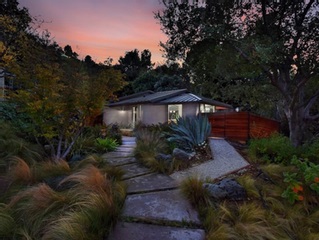 Yitzy Davis
March 17, 2021
This lead came from my sphere of influence, a good friend of my brother.
In short, I got a text from my brother on a Sunday evening and handed my client the keys to his dream home 28 days later. Here's how it happened.
My brother messaged me requesting that I help his friend with a home he spotted on Redfin and wanted to check out. No problem— except for one–all offers were due the next day at noon.
I immediately reached out to the listing agent and managed to get us in for one last viewing before she closed shop. The viewing went well and we submitted our offer right in time.
The agent called me the following morning to inform me that she had received 6 offers– 2 of them being all cash and above my client's offer.
My client, realizing the value of the property, wanted to make sure he secured the home; so, with the advice of the listing agent we got a 2nd loan approval and tweaked our offer terms to secure the deal.
Under the guidance of the entire Total Realty Group team, I was then tasked with our due diligence procedure.
I used LaRocca for inspections, Bluecloud termite and retro fitters, Geosystems land surveyors. The LADBS website to check for COF and discovered open city permits.
We protected my client with valuable data on his home, negotiated a price reduction and even negotiated a deal on furniture sold by the previous homeowner.
This made for one happy client and friend, who in less than a month was able to move in his brand new, fully furnished dream home in the Hollywood Hills.